Looking for the Best IT Partner?
Millennium Technology specialises in providing better cloud focused IT Solutions for Kiwi business.
Let's talk about your Business.
Trusted by Kiwi businesses around New Zealand. We help small and medium businesses grow.
People Focused.
Reliable Services.
Robust Systems.
Maximised Productivity.
Cloud first Solutions.
Why Kiwi business prefers Millennium
We share in your journey to success.
Building long term relationships based on trust, intelligence, innovation, and plain english solutions that help you grow. We work with your team to provide cooperative solutions – leveraging cloud and on premise infrastructure for your business and partnering with proven technology providers. Looking for more information? Serving others since 2012, we are selectively accepting new clients and would love to hear from you – Contact us Today!
Trusted Spark Partner.
Leader in SME Business IT Solutions.
Tailored IT Packages.
Open term contracts.
Pay-as-you-Go and Fixed Fee Support options.
IT Solutions That Your Business Demands!
Security & Performance Focused
Cloud First Services & Solutions
Focused on Small and Medium Business
Productive solutions tailor made to help your team grow your business.

Microsoft 365 & Azure
As a Silver Small to Mid-Market Cloud solutions partner, we bring an experienced touch to the world's most popular and essential productivity package for businesses of all sizes.
SME Simple Packages
Simple billing, with everything you need to focus on what you do best.
Packages of our most essential and recommended products used by SME's to maximise the capabilities of their technology environment.
Website and Software Services
From a website that brings in customers, to process automation that improves your efficiency and/or makes you more productive.
We can Design, Build and Host software solutions that work for your business.
CloudPBX Phone Solutions
CloudPBX provides a robust VOIP phone solution with predictable and fixed costs for unlimited calling.
Includes a full range of PBX features to give your business the edge.
Preventative Security Essentials
We prescribe to an age-old philosophy that "prevention is better than a cure".
Preventative security is focused on stemming potential security incidents before they affect your productivity.
Recovery & Business Continuity
There are many forms of disaster – not limited to just security incidents – and in these cases we must provide robust, trusted, and tested solutions to get you back up and running – fast.
Our Team
See below our dedicated team who all play their part in Millennium Technology as we steer the journey towards our vision to be New Zealand's most trusted and recognized small and medium sized business IT provider.
Barry Mitchell
Managing Director / Founder
Stephen Lancaster
IT Service Delivery Manager
Danie Harmse Jnr
Assistant Security Technician
Emma Mitchell
Accounts Administrator / Co-Founder
Nimit Panjwani
Systems Engineer
Hamish Field
IT General Manager
Joel Pulman
IT Mobile Solutions Technician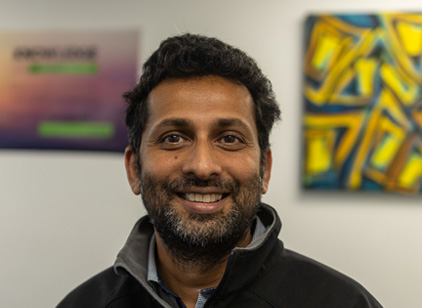 Danie Harmse
Security General Manager
Timothy Brown
Security Technician (Coming Soon)
Proud to work with